Choosing The Right Makeup For Your Face Shape
Different face shapes have different features that can be emphasized or minimized with makeup. Choosing the right products and techniques can help create a more flattering and attractive look. By understanding your face shape and how to use makeup to enhance your unique features, you can create a makeup look that complements your natural beauty and helps you to look and feel your best.
How to define your face shape?
When defining your face shape, it's important to analyze your facial features and measure the proportions of your face.
First, identify the widest part of your face, which could be your forehead, cheekbones, or jawline. Then, measure the length and width of your face and compare the proportions.
By determining your face shape, you can better understand which makeup techniques and products will flatter your features and enhance your natural beauty.
What makeup to choose for each face shape?
Oval face shape
For those with an oval face, the goal is to maintain the natural balance of your features. Soft, natural contours and a slight glow to the cheeks can enhance your natural beauty. Next, focus on highlighting your cheekbones and keeping your makeup symmetrical. The key is keeping everything in proportion, as your face is balanced with a slightly rounded jaw and forehead.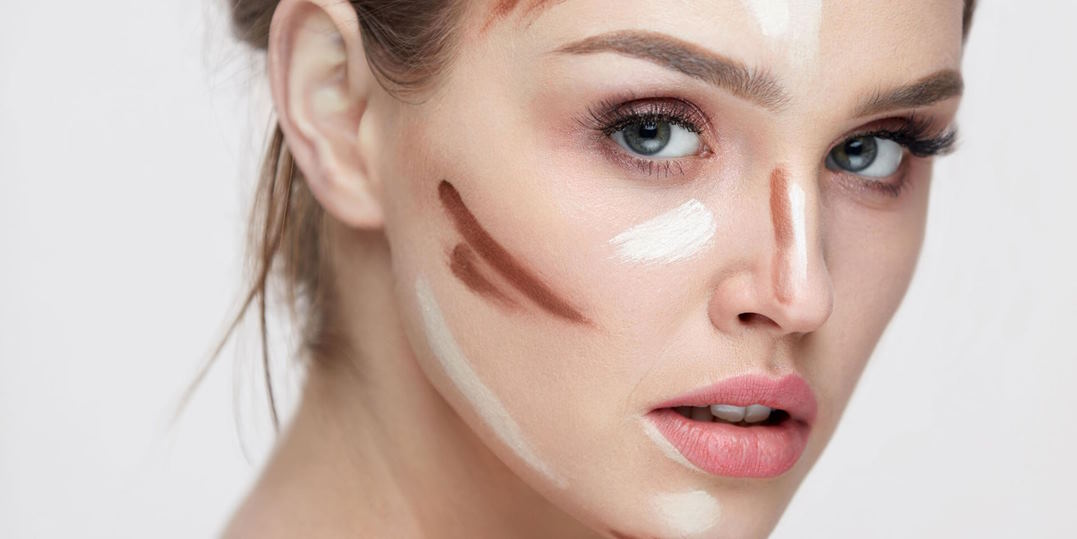 Round face shape
People with a round face shape should focus on creating angles and sharpness in their features. Contouring is the key to elongating and slimming the face, focusing on creating a definition in the cheekbones and jawline. Opt for long-winged eyeliner and bold lip colors, and define your eyebrows to create balance.
Square face shape
The goal of a square face shape is to soften the sharp angles of the jawline and forehead. Use light blush to soften the look and create contours along the edges of the face. In addition, soft, smokey eye makeup can add depth and dimension to the eyes, while a sheer lip color can bring a touch of femininity to the overall look.
Heart face shape
Those with a heart-shaped face should focus on creating balance by softening the forehead and bringing attention to the chin. Use a darker foundation shade on the forehead to minimize its width and highlight the cheekbones and jawline. Soft, natural eye makeup and lip gloss can complement the overall look.
Diamond face shape
For those with a diamond face shape, the goal is to balance the narrow forehead and chin. Focus on creating a soft, natural look by contouring the forehead and chin while highlighting the cheekbones. Soft eye makeup and natural lip color can complete the look without overpowering the face.